Surfshark VPN service now includes cutting-edge technology
Surfshark Nexus is a cutting-edge VPN switching technology.
Surfshark has been on a mission to provide you with the finest VPN on the market since day one. After more than three years, we're excited to reveal our largest initiative to yet, which will revolutionise the consumer VPN business.
Led By The Unknown is supported by its audience. When you purchase through links on our site, we may earn an affiliate commission. Learn More
Amazon TV Deals 2022
Get ready for the Super Bowl!
What is Nexus?
Nexus is a consumer VPN innovation based on SDN (Software-Defined Networking) technology that is only available through Surfshark. It links you to a vast network of servers before routing you to your desired destination.
It's not like consumer VPNs, which just link you to one VPN server. At the moment, each standard consumer VPN is more of a collection of individual virtual private servers than a network.
Separate servers cause a number of issues, which Nexus tries to solve.
Nexus key goals are to, Improve your online privacy dramatically.
Allows you to change your IP address within a network without having to disconnect from a VPN.
Provide innovative features to improve your privacy.
Locally and globally, improve the stability and speed of your VPN connection.
Surfshark Nexus Rollout
It's already in place! Over the last few months, surfshark has been laying the framework for Nexus on thier servers. The first Nexus feature you can use right now is an IP rotator, which allows you to set up an automated IP change every 5 to 10 minutes with no downtime.
The remaining planned features will be phased in throughout the period of 2022 and 2023. This will result in a more seamless transition and a better user experience.
And if you're not already a member of our community, what are you waiting for? The future of VPNs is arrived, and it's only available through Surfshark. You don't want to miss out on this opportunity!
 IMPORTANT NOTE: In addition to using a VPN, you may need to sign up for a service that offers subscriptions.
The Amazon Fire TV Sticks
Streaming sticks are also on sale right now, particularly on Amazon. Amazon is now discounting the older Fire TV Stick 4K, which comes with the third-generation Alexa control, by 50%. Normally $50, you can get one for $25 right now, the device's lowest price to date. It's not as powerful as the Fire TV Stick 4K Max (which is now on sale for $35 instead of $55), but it's still speedy and supports Dolby Vision, Dolby Atmos, HDR10 Plus, and HDR10. Check out our review.
Amazon's Fire TV Stick 4K comes with 4K Ultra HD, Dolby Vision, HDR, and HDR10 Plus support, as well as an Alexa-enabled voice remote that works with most TVs. Its audio output is also capable of Dolby Atmos, and it is compatible with Netflix, Disney Plus, HBO Max, Prime Video, and all of the main providers.
LEDBYTHEUNKNOWN does not own or operate any IPTV service. LEDBYTHEUNKNOWN does not receive any revenue or affiliate commissions from any service. We don't know if a service or website holds the proper licensing for the channels that they deliver. Always use a VPN with unverified IPTV services/websites as their servers may be insecure.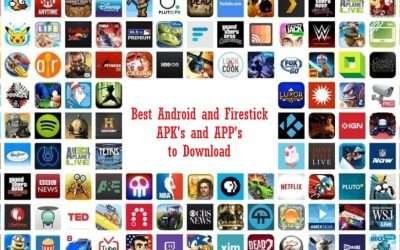 Welcome to our Download Page All the APP's and APK's Download the best Streaming Apps and APK's available for your Amazon Fire TV Stick or any Android Device using the Downloader App. Enter the code 546835 in the Downloader app to load the destination URL....
Stay Up to Date With The Latest News & Updates
The new Tesla Model Pi Phone to be availabel soon! Have you heard the news? Tesla has finally released its first-ever smartphone, and it's a game changer. If you're looking for a phone that takes your mobile experience to the next level, then the new Tesla Phone is...
How to Pair Firestick Remote to TV In this blog post, I will show you how to sync your FireStick remote with your TV. This guide also applies to remotes of other Fire TV devices, such as FireStick 4K, FireStick Lite, and Fire Cube TV. I will guide you through various...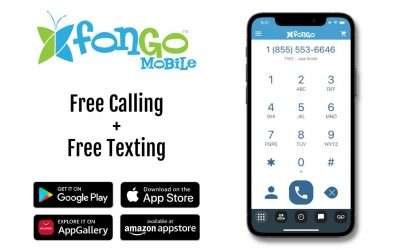 Call and Text Free with Fongo Are you looking for a way to make free calls and texts? Fongo is a VoIP application that gives Canadians a second phone number they can use to make internet calls and text messages to anyone they want. Get your own Canadian phone...