Samsung confirms February Unpacked event for Galaxy S22
Super leak of the Samsung Galaxy S22 series: High Res photos, specifications, and pricing
The Galaxy S22, Galaxy S22+, and Galaxy Tab S8 series will be unveiled on February 9, with the Galaxy S22, Galaxy S22+, and Galaxy S22 Ultra being the stars of the show.
Samsung will reveal the Galaxy S22 series on February 9, with the Galaxy S22, Galaxy S22 Plus, and Galaxy S22 Ultra scheduled to be released on the same day. We've previously seen a slew of renderings and specifications leak, and now WinFuture has given a comprehensive list of specifications.
We already know what to expect from the three because they've been the subject of so many leaks. This current leak, however, is the most extensive of them all, with complete specifications sheets as well as high-resolution photos.
Led By The Unknown is supported by its audience. When you purchase through links on our site, we may earn an affiliate commission. Learn More
Amazon TV Deals 2022
Get ready for the Super Bowl!
The Samsung Galaxy S22 series
is expected to make its debut at Samsung Galaxy Unpacked on February 9, as the live event's invitation appears to tease new devices. But you won't have to wait that long to find out what's in store, since details — including full specs for each of the suspected devices — are already trickling out ahead of time.
The Snapdragon 8 Gen 1 processor is projected to power the Galaxy S22, Galaxy S22 Plus, and Galaxy S22 Ultra. Things will be different in Europe, where the Exynos 2200 is most likely to be used.
According to WinFuture, each of the three phones will include an ultrasonic in-display fingerprint sensor, face recognition, dual SIM compatibility, IP68 water resistance, and Samsung's Wireless PowerShare function. The Galaxy S22 range is expected to offer 5G capability, Bluetooth 5.2, a USB Type-C 3.2 Gen 1 connector, and Wi-Fi 6 connectivity, according to the rumour.
Samsung Galaxy S22 leaked specs
| | | | |
| --- | --- | --- | --- |
| | Galaxy S22 | Galaxy S22 Plus | Galaxy S22 Ultra |
| Display | 6.1-inch OLED (2340×1080) | 6.6-inch OLED (2340 x 1080) | 6.8-inch OLED (3080 x 1440) |
| Refresh rate | 120Hz adaptive | 120Hz adaptive | 120Hz adaptive |
| Rear cameras | 50MP main, 12MP ultrawide, 10MP  (3x optical) | 50MP main, 12MP ultrawide, 10MP  (3x optical) | 108MP main, 12MP ultrawide, 2 10MP  (3x, 10x optical) |
| Front camera | 10MP | 10MP | 40MP |
| Chipset | Snapdragon 8 Gen 1/ Exynos 2200 | Snapdragon 8 Gen 1/ Exynos 2200 | Snapdragon 8 Gen 1/ Exynos 2200 |
| RAM | 8GB | 8GB | 8GB/12GB |
| Storage | 128GB/256GB | 128GB/256GB | 128GB/256GB/512GB |
| Battery | 3,700 mAh | 4,500 mAh | 5,000 mAh |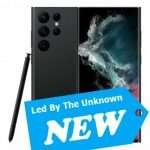 IMPORTANT NOTE: In addition to using a VPN, you may need to sign up for a service that offers subscriptions.
The Amazon Fire TV Sticks
Streaming sticks are also on sale right now, particularly on Amazon. Amazon is now discounting the older Fire TV Stick 4K, which comes with the third-generation Alexa control, by 50%. Normally $50, you can get one for $25 right now, the device's lowest price to date. It's not as powerful as the Fire TV Stick 4K Max (which is now on sale for $35 instead of $55), but it's still speedy and supports Dolby Vision, Dolby Atmos, HDR10 Plus, and HDR10. Check out our review.
Amazon's Fire TV Stick 4K comes with 4K Ultra HD, Dolby Vision, HDR, and HDR10 Plus support, as well as an Alexa-enabled voice remote that works with most TVs. Its audio output is also capable of Dolby Atmos, and it is compatible with Netflix, Disney Plus, HBO Max, Prime Video, and all of the main providers.
LEDBYTHEUNKNOWN does not own or operate any IPTV service. LEDBYTHEUNKNOWN does not receive any revenue or affiliate commissions from any service. We don't know if a service or website holds the proper licensing for the channels that they deliver. Always use a VPN with unverified IPTV services/websites as their servers may be insecure.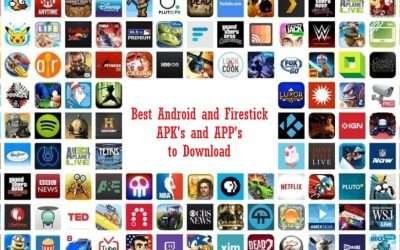 Welcome to our Download Page All the APP's and APK's Download the best Streaming Apps and APK's available for your Amazon Fire TV Stick or any Android Device using the Downloader App. Enter the code 546835 in the Downloader app to load the destination URL....
Stay Up to Date With The Latest News & Updates
The new Tesla Model Pi Phone to be availabel soon! Have you heard the news? Tesla has finally released its first-ever smartphone, and it's a game changer. If you're looking for a phone that takes your mobile experience to the next level, then the new Tesla Phone is...
How to Pair Firestick Remote to TV In this blog post, I will show you how to sync your FireStick remote with your TV. This guide also applies to remotes of other Fire TV devices, such as FireStick 4K, FireStick Lite, and Fire Cube TV. I will guide you through various...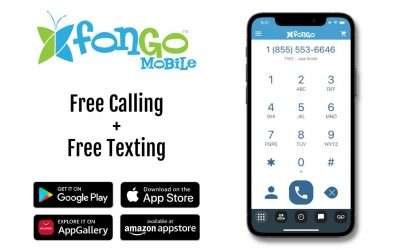 Call and Text Free with Fongo Are you looking for a way to make free calls and texts? Fongo is a VoIP application that gives Canadians a second phone number they can use to make internet calls and text messages to anyone they want. Get your own Canadian phone...