HBO on the FIRE TV STICK
Finally, no need to sideload the wonderful HBO Max app.  A few months of negotiations between Amazon and the WarnerMedia division (AT&T). HBO Max app is finally ready to load on all your Fire TV devices… six months after the app first made its debut.
Variety reports that the existing HBO app on Fire TV players and tablets will automatically turn into the HBO Max app in the coming days. If you have subscribe to HBO through Amazon, you can log into the app at no extra charge, while new subscribers will have to pay up to $14.99 a month.
Roku will still not be able to support the HBO Max app, Roku users can stream HBO Max video via AirPlay, with Roku devices getting AirPlay 2 support as of last week.
Amazon and WarnerMedia negotiating about adding the HBO Max app to the Amazon's Fire TV platform, each side whining over things like Amazon's cut of advertising revenue for other WarnerMedia properties and how HBO Max content would be presented within the Fire TV user interface. Neither of the two companies revealed the details of the final agreements.
Up until now, Fire TV users who wanted the app had to sideload it using Downloader and Filelinked, since first launched back in May.  To streaming HBO shows while waiting for WarnerMedia and Amazon to get along.
 HBO Max will be streaming great HBO shows as The Sopranos, Game of Thrones, Big Little Lies, Lovecraft County, Watchmen, and Last Week Tonight, and syndicated shows as Friends and The Big Bang Theory.
Disagreements over the latest high-profile streaming apps have become such a common place during the last couple years. Even NBC's Peacock TV app, has finally arrived on Roku devices in September after months of chatter between the two companies. Roku, still hasn't come to a deal with WarnerMedia over the HBO Max app, although at least Roku users can now use AirPlay streaming.
Amazon Fire TV Stick Sale!!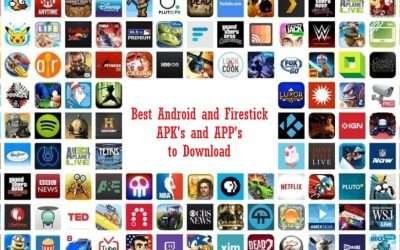 20+ Best APK's available September 2023 on our Downloads Page The Best APKs for Movies and TV Shows in 2023 are included in this article, which is regularly updated. So that you can always find a dependable alternative for VOD material, this list is continuously...
Stay Up to Date With The Latest News & Updates
Access Premium Content
Get the fastest guide to updated your FireStick or any Android TV device